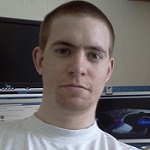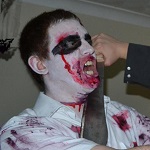 About Me
So you want to know a bit about me? Well, alright then.
I'm 28 years old.
I live on the Wirral (Merseyside if that helps) in the United Kingdom.
I work as an SEO Programmer for a local company where I help manage the company websites and other projects.
My hobbies and interests include:
Programming
Most aspects of computing, particularly servers
Photography, visit the gallery for my work
Renewable energy
Electronics
Camping at every opportunity
Bike riding
Playing computer games (I frequently attend LAN parties)
I run a few successful websites:
BetaArchive - A website for collecting and archiving beta software, and software that is abandoned.
AbyssUnderground and IISUnderground - Two websites which focus on 2 different pieces of software to do the same job. These two sites help you set up a web server on your own system/server and guide you through step by step.