Home
Links
Renewable Energy Log
April 2007
27th - 12v Items
March 2007
24th - New Monitor Box
January 2007
30th - 90Ah SLA Battery
26th - New Charge Controller
10th - 18w Panel Smash
December 2006
23rd - RE Radio Shack
4th - RE Laptop
2nd - 10mm LED Torch
November 2006
21st - Panel Stand
October 2006
16th - More Portable Ideas
10th - More Portable Ideas
8th - Portable Ideas
2nd - 60w Array
September 2006
20th - 18W eBay Panel
20th - Solar Monitor Box
17th - CCFL Lights
17th - 17Ah Battery Datasheet
5th - SLA Batteries
August 2006
6th - 6W Folding Panel

Copyright © 2006-2007
Andrew Whyman
90Ah SLA Battery:
eBay Seller: commando828:-
This seller is excellent. The first battery was damaged in transit and it was replaced in under 1 week. Item sent by 24 hour courier. I highly recommend this seller if you require one of these batteries.
Finally, my new 90Ah SLA battery. Well, the second one. The first one got damaged in the post and started leaking the gel/acid. It wasnt too bad but it did get on the carpet and my hands. Smells like very strong vinegar.
This battery should be able to provide 1000w for 1 hour, or 500w for 2 hours etc etc. This includes inverter losses etc. I have provided a datasheet below.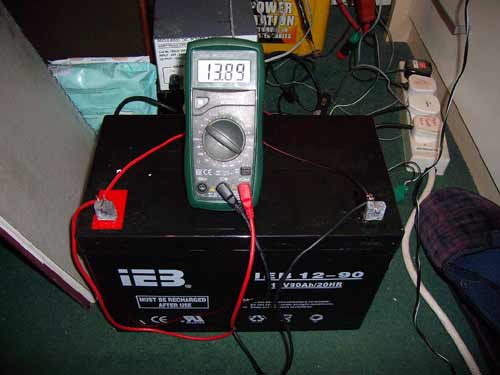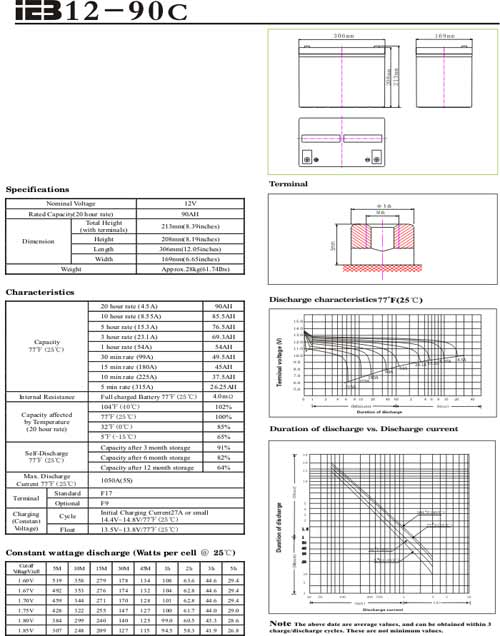 Pictures of the damaged battery: