Here is the final circuit I used as a basis. Some of the components have been subsituted:-
– 220uH substiuted for 200uH (best I could find for 1A output)
– 100uF substiuted for 330uH (what I had to hand)
– 0.1uF left out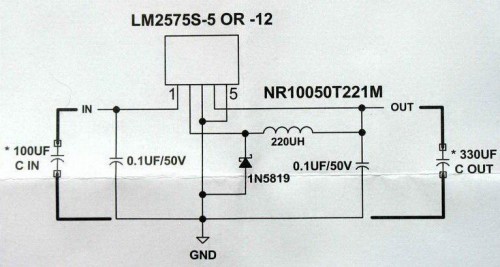 Here are the 4 separated circuits on a single board: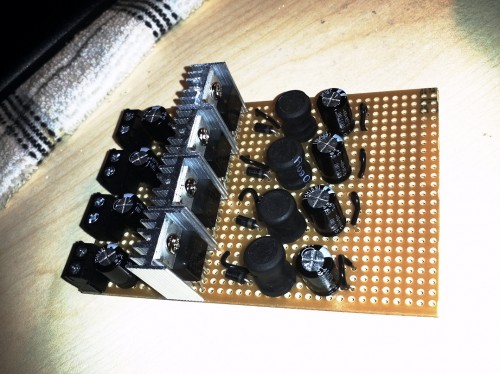 The heatsink at 85% load (850mA) gets hot but not hot enough to burn you when you touch it. This is much more efficient than the LM7805 which got too hot to touch (it actually melted my breadboard).
All that remains is to add some output connector blocks and the board is complete. I can then move onto the smaller board which will house the voltage divider. This will be mounded behind the switch for each of the USB ports.
More to come.