I finally did it! Just over 4 years since buying the piece of crap that was my VW Passat, I finally got rid of it. I've replaced it with a Lexus CT200h petrol hybrid hatchback. Yes, that's the one I mentioned in a previous blog about test driving. I've been loving every minute of it and actually look forward to my next drive!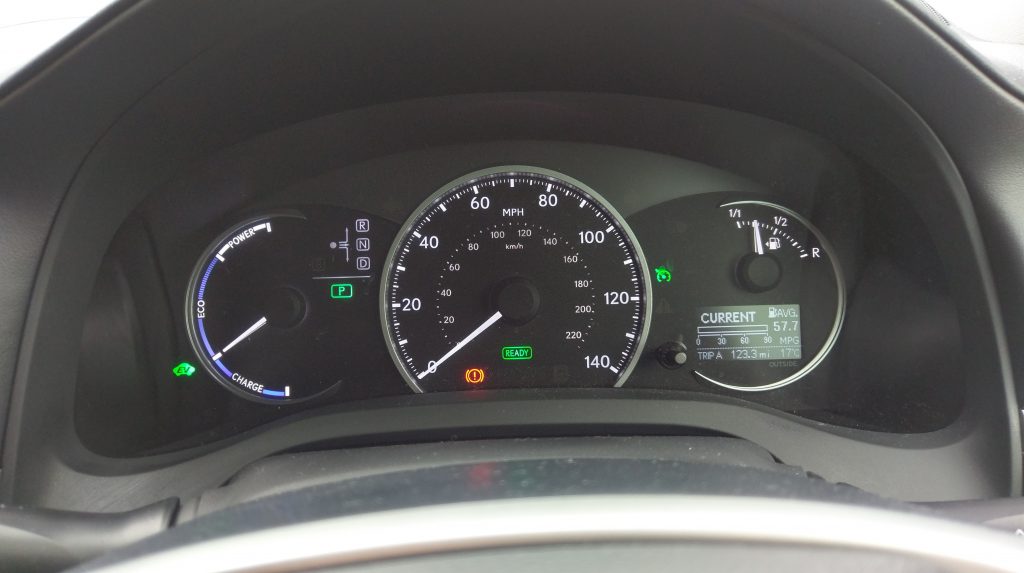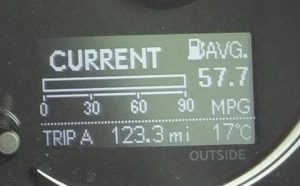 It's a 2013 model with just under 20,000mi on the clock. It has a 1.8L Atkinson cycle engine producing 98BHP (73kW), coupled with an 80HP (60kW) hybrid electric system which can boost the total output to 136BHP (it doesn't do 178HP as you might think given the numbers because the battery can't supply all 80HP to the motor, the engine supplements some of this power to give extra pulling torque). 0-62 is in around 10.4 seconds which isn't too shabby. The Passat did it in 9.6 seconds but it had double the torque too. Due to it being an automatic it feels like it gets there quicker (it probably does as well!).
MPG
OK so of course this was going to be one of the biggies that I talked about. Why else would you buy a hybrid other than to boast about your great MPG's? Well so far all I've done is mostly trips to work and a few other things like shopping and the odd trip to friends houses, but despite these relatively short journeys (under 15 miles) I am still managing an average of around 58mpg. Though I'm often seeing higher on single trips to work and back (like the 67.2mpg below), the average is obviously reduced by some shorter journeys that I do. The rated MPG is 78mpg (yeah right, maybe if you do 30mph everywhere!) but you never get what they rate it at. You'd be lucky to get 75-80% of what they say. I still need to see what I get on a long journey on the motorway too.
It will be interesting to see what the actual mpg is when I fill up the tank this weekend as I am still using my first tank of fuel. I'm hopeful it will be close to what the display says. The real average in the Passat was usually around 43-46mpg (the display would read 7mpg too high) and that was whilst being gentle with it. It looks like not even being gentle on the throttle with the CT200h still yields great MPG in comparison. If it gets a real 55mpg average or more, I'll be more than happy.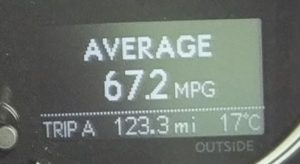 Drivability
It's a brilliant car to drive, period. It's very smooth and relaxing, with no gears to change (it's a e-CVT transmission – you can learn about how it works here). The transition from electric to engine sometimes results in a small jerk or lurch which as a driver you notice but soon learn to ignore it. My passengers say they couldn't feel a thing. Understanding how the e-CVT works helps you understand why it happens by the way, so give the link above a read and play with the interactive diagram.
Sticking the car into sport mode definitely makes it punchier. A lot of people say this is a slow car, but it's really not. It's just as quick as the Passat was but it does lose some top end due to the lower torque. This hasn't bothered me so far though.
In electric mode, it's silent. The engine doesn't run unless it needs to, and it switches to electric whenever it can below 40mph. Being in electric mode is where you save the most fuel and boost your MPG's, so if you're below 30mph you'll find yourself in electric mode a fair bit unless the battery is low. It'll give you about 1 mile of electric driving at 30mph which isn't too bad. It's rare I've seen it deplete all the way that it requires the engine to come on. It's definitely giving me a somewhat smug feeling whenever it is using electric, but I'm sure that'll wear off, right?!
So what are my overall impressions so far? Well it's certainly smaller than the Passat, by a long way in fact. But I knew this when buying it. I don't need a large car for the majority of the year bar trips camping and epic.LAN, so I saw no need to buy one so large. Even with a car this size I can still get away with those trips without a problem. I also knew when buying a new car that I wanted an automatic. I'm bored of changing gears all the time except when I want to have a play, and I don't do that often, so a manual wasn't on my list of requirements. That said, if you want a hybrid you have no choice but to get an automatic as the fundamentals of a hybrid just don't work with a manual.
Lexus themselves
My impressions of Lexus themselves were fairly great too. I bought the car just 2 days after it came in from the previous owner finished their PCP contract and got their new car, so they didn't have time to fully refurbish things like the alloy wheels, which were a little worse for wear on the edges. Presumably the last owner liked to scrape kerbs whilst parking. In any case, Lexus arranged for a week later to take the car back and have that sorted. They look like brand new, and it didn't cost me a penny extra. They even took me to work and collected me again whilst it was with them. I could have had a courtesy car if I needed one, but I work in an office so there was no need.
And the guy I dealt with the whole time was friendly too (probably because he just sold a car!) but he seemed pretty genuine. I hope I can continue to get that sort of service during my whole ownership.
I'll be using Lexus for servicing so I can keep both the warranty intact as well as the full service history. It'll help the resale value when I come to get a new car years down the line (especially if I stay with Lexus). Also since the car is incredibly technology complex, if anything goes wrong they can't blame it on any 3rd party work and have any excuse to reject any warranty claims (not that they'll likely be needed since it's an incredibly reliable system).
That's all I have for now, but no doubt I'll make another blog in the future about the car and how it works.